kristian guerra kristian guerra kristian guerra kristian guerra kristian guerra kristian guerra kristian guerra kristian guerra kristian guerra kristian guerra kristian guerra kristian guerra kristian guerra kristian guerra kristian guerra kristian guerra kristian guerra kristian guerra kristian guerra kristian guerra kristian guerra kristian guerra kristian guerra kristian guerra kristian guerra kristian guerra kristian guerra kristian guerra kristian guerra kristian guerra kristian guerra kristian guerra kristian guerra kristian guerra kristian guerra kristian guerra kristian guerra kristian guerra kristian guerra kristian guerra kristian guerra kristian guerra kristian guerra kristian guerra kristian guerra kristian guerra kristian guerra kristian guerra kristian guerra kristian guerra kristian guerra
kristian guerra kristian guerra kristian guerra kristian guerra kristian guerra kristian guerra kristian guerra kristian guerra kristian guerra kristian guerra kristian guerra kristian guerra kristian guerra kristian guerra kristian guerra kristian guerra kristian guerra kristian guerra kristian guerra kristian guerra kristian guerra kristian guerra kristian guerra kristian guerra kristian guerra kristian guerra kristian guerra kristian guerra kristian guerra kristian guerra kristian guerra kristian guerra kristian guerra kristian guerra kristian guerra kristian guerra kristian guerra kristian guerra kristian guerra kristian guerra kristian guerra kristian guerra kristian guerra kristian guerra kristian guerra kristian guerra kristian guerra kristian guerra kristian guerra kristian guerra kristian guerra
kristianguerra
Born in Padua in 1988, Kristian Guerra is Fascinated by the in-depth relation that exists between clothing, urban culture, rugged attitude and forms of communication he did a degree course in Fashion Design at the IUAV in Venice. After graduating, in 2011, Kristian was selected as one of the finalists in the tenth edition of the ITS (International Talent Support) contest in Trieste, winning—the only Italian to do so in ten years—the "Fashion Special Prize" and the "D La Repubblica Prize". Thanks to his talent and the visibility Kristian Guerra started collaborating with various brands, in the sectors of both style and communication. The common denominator of his work is a short-circle made of sense, functionality and gender; mixed with streetwear influences and his attitude to innovation. His universe is a place where concepts are fluid, where ideas change in obsessions and obsessions evolve in provocations. In his work merge enormous attention to the materials and big respect for human differences and identities. Kristian Guerra is also the creative mind behind a research project into clothing (with focus on outerwear), in partnership with textile companies and italian manufacturers of excellence.
THE COMMON DENOMINATOR OF HIS WORK IS A SHORT-CIRCLE MADE OF SENSE, FUNCTIONALITY AND GENDER; MIXED WITH STREETWEAR INFLUENCES AND HIS ATTITUDE TO INNOVATION. HIS UNIVERSE IS A PLACE WHERE CONCEPTS ARE FLUID, WHERE IDEAS CHANGE IN OBSESSIONS AND OBSESSIONS EVOLVE IN PROVOCATIONS. IN HIS WORK MERGE ENORMOUS ATTENTION TO THE MATERIALS AND BIG RESPECT FOR HUMAN DIFFERENCES AND IDENTITIES.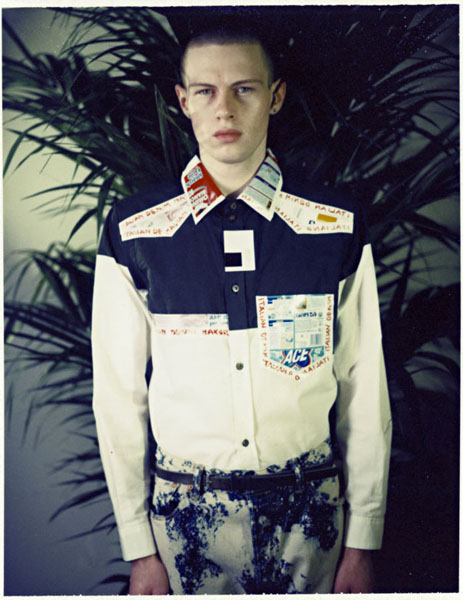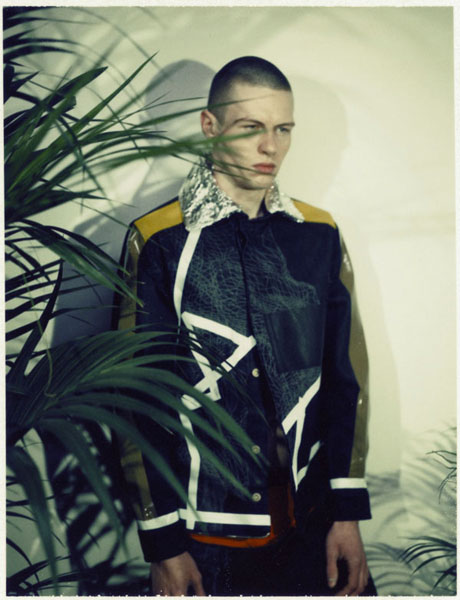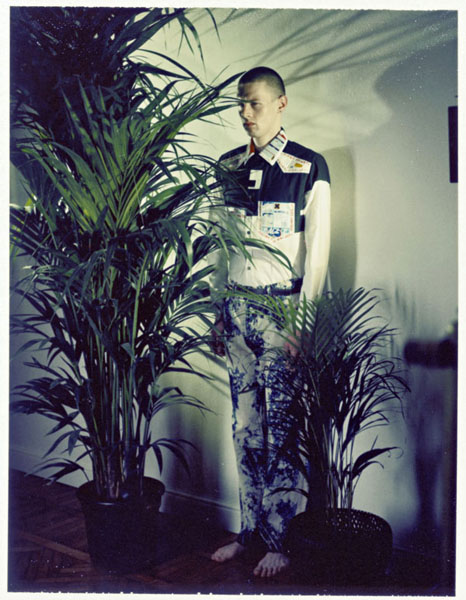 FOR ANY PRESS OR PUBLIC RELATIONS ENQUIRES PLEASE CONTACT
PRESS@KRISTIANGUERRA.COM
STUDIO@KRISTIANGUERRA.COM
FOR MORE INFORMATION VISIT THE DESKTOP VERSION.